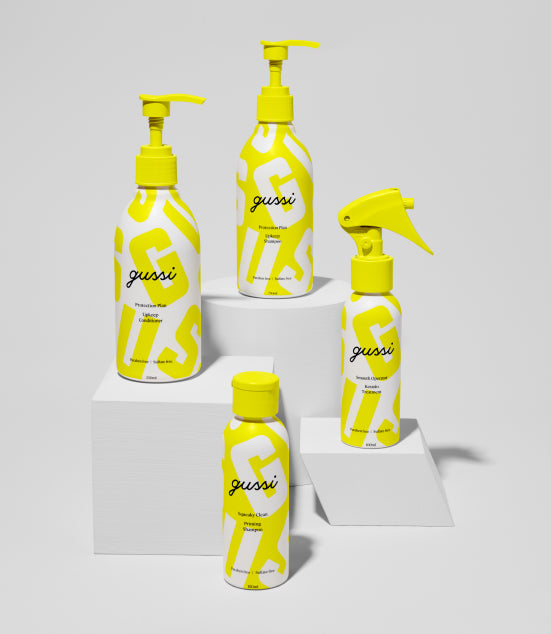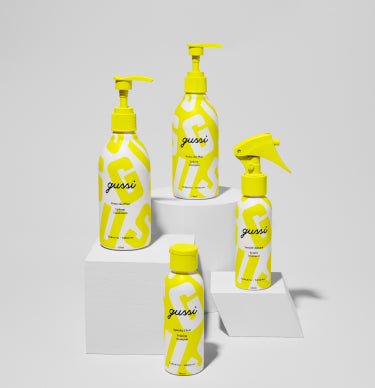 Because #HairGoals should be for everyone
Gussi brings you a salon-quality, formaldehyde-free DIY keratin treatment plus sulfate-free, keratin-infused shampoo & conditioner and professional-grade styling tools - so you can smooth your hair & shine your way, from the comfort of your own home.
At Gussi, we exist to turn every single day into a good, no, a great hair day.
To give you the power to shine, the confidence to be fabulous.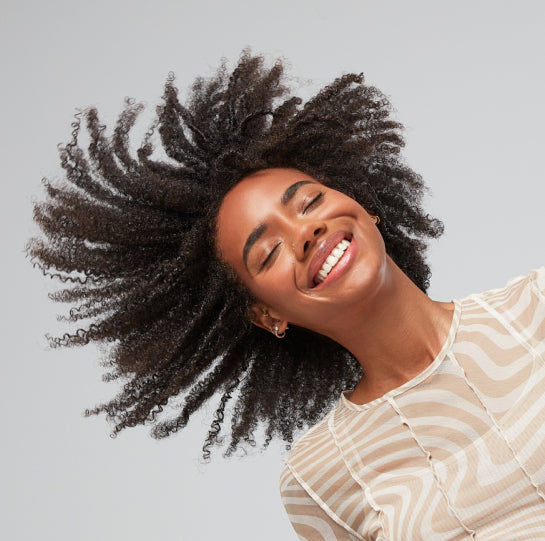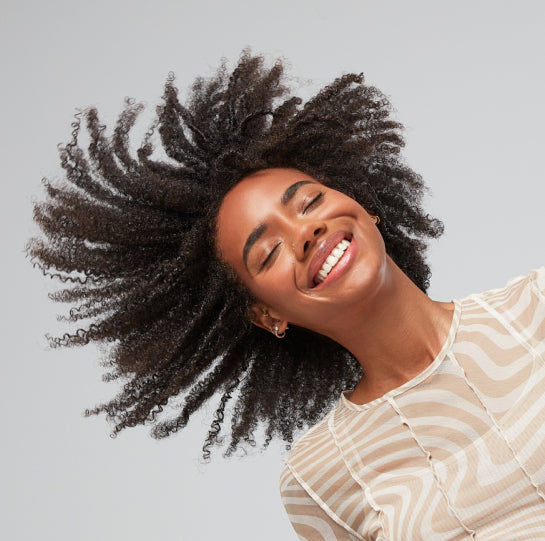 We're a super passionate team of haircare professionals, here to change up the game.
We favor simplicity, with a dash of sass. We're all about pushing boundaries, expressing our true selves, having a ball and looking damn good while doing it all. We watched as smoothing products came and went over the years. You could say we've pretty much seen it all, and you'd be right. Which is why we collectively reached the conclusion that with a bit of ambition and innovation, we could bring keratin out of the salon and into your home, while making it safe, non-toxic and seriously smooth.
A big challenge, you betcha. But this was our time to rise to the occasion. So we tapped into our best-in-class industry network and got to work. We scrubbed, we lathered, we rinsed and repeated.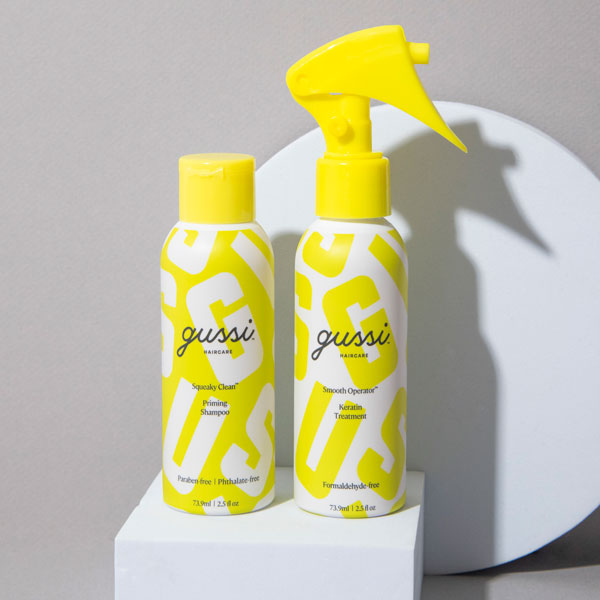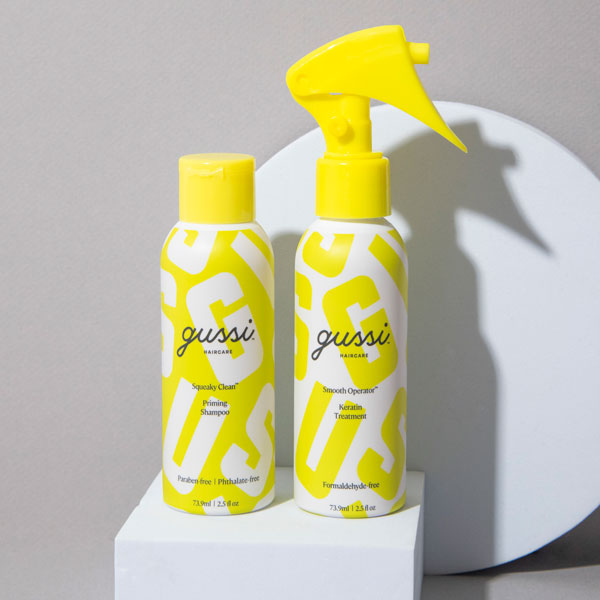 We tested our product over 20,000 times on a wide variety of hair until we nailed it.
The result is a one-of-a-kind, salon-quality keratin treatment that's easy to use (seriously, anyone can do it) and is applied in the comfort of your own bathroom.
Once we knew we had the magic formula - one that worked for all hair types, textures and tones - we worked with the most trusted and reliable laboratories to manufacture Gussi and deliver directly from us, to you, six weeks of smooth, shiny, healthy hair! And because we're all about self-expression, Gussi gives you the versatility that you can style your hair right away and change up your look as often as you like. So show off those waves, curls, ringlets. We mean it when we say ALL hair welcome.We've quite simply found the smartest way to deliver the best results in the safest, fastest and most efficient experience possible.
What It Means to #gussiUP
With Gussi, we're giving you back a bit of control over your schedule, your look, and - dare we say it? - your life. We bring spectacularly smooth, luxurious, manageable hair to all who want it with our system of products designed for easy-does-it, at-home convenience at accessible prices. We have zero interest in transforming everyone into the same boring clone, instead here to help everyone achieve the best version of herself, himself, themself. Do our products turn everyone's hair into a cookie-cutter stick straight bob? Goodness, no! We help tame frizz and deliver smoothness, and then leave the rest up to you to style how you like and go back out into the world as your fiercest, baddest self.
The values [gussi]
was founded on remain our guiding principles:
Expertise within everyone's reach
Epic hair every day shouldn't just be for the rich and famous. Everyone deserves the best treatment, period. We serve up the smartest tech to serve the largest number of people. Our products are made to nourish, repair and protect all hair types, textures and tones. The best ingredients, formulas, and routine: cutting-edge made safe, easy and available to anyone, including people who can't afford to spend time and money in a hair salon.
Celebrating individual freedom
Gussi treats one of the most universal beauty issues - the bad hair day - with a very intimate, personal and accessible solution. We make it easy to entrust yourself and achieve seriously smooth DIY results that boost way more than just your mood. At Gussi, we celebrate all individuality by enhancing YOUR with unique beauty. No matter your style desires, with a simple ritual you enhance exactly who you want to be: yourself!
Commitment without compromise
We are equally committed to great hair and great health. Yes, we deliver shiny, smooth, frizz-free hair. Does it mean you need to be exposed to nasty chemicals like formaldehyde, which is usually found in pretty much every smoothing product out there? Hard pass. We offer non-toxic, clean, cruelty-free, professional-grade quality products. Real results, backed by real science, developed with your safety in mind. Better for your hair, better for the environment, better for everyone.
Cheerful self-care and empowerment
We know self-care is essential: if you make it a priority to show up for yourself, you'll show up better for others. We make it easy to empower yourself. Gussi delivers confidence through smooth and luxurious hair, with a wink, because beauty should be fun. We are your best hair cheerleader, enabling fabulous results in a flash. A self-care experience that gives you salon-quality results, expressing the best version of your hair, without endless hours spent at the salon. And the best part is, we'll leave you with hair that's so easy to style that you'll get hours of styling time back every month. Maybe you'll even have time for a new hobby. Overachievers? Yes, we are. Unapologetically so.