Want smooth, salon-level hair without the hassle?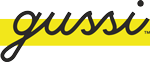 has arrived!
WHETHER YOU HAVE CURLY, COARSE, FRIZZY, FINE, WAVY, OR STRAIGHT HAIR, Gussi is here for you. Trust us, you'll want these keratin hair treatment results. Air dry your hair for more natural results, minus the frizz! Or go ahead and heat style for the sleekest results. All shimmer and shine – in way less time. Gussi will leave you with THE SMOOTHEST, MOST MANAGEABLE VERSION OF YOUR HAIR – we want you to be you, and that means however you want to rock your locks.
#gussiUP to achieve flawless results right away that last, and last, and last…you get the point.
Check out the transformations AFTER our keratin treatment and all the ways you can style your hair LATER – total freedom to smooth it your way!
Keep Those Curls –
If You Want To!
Fear not, curly-haired queens! Since our keratin treatment is formaldehyde-free, it won't break the bonds of your hair and force only a straight option – we're all about EMBRACING NATURAL TEXTURE AND CURLS.
After the first wash, your hair will return to its natural state, just more elongated, manageable, and flawlessly frizz-free.
At-home Keratin Treatment Results IRL
Check out these keratin treatment before and after results from real members of the Gussi Gang – CAN YOU SAY HAIR GOALS?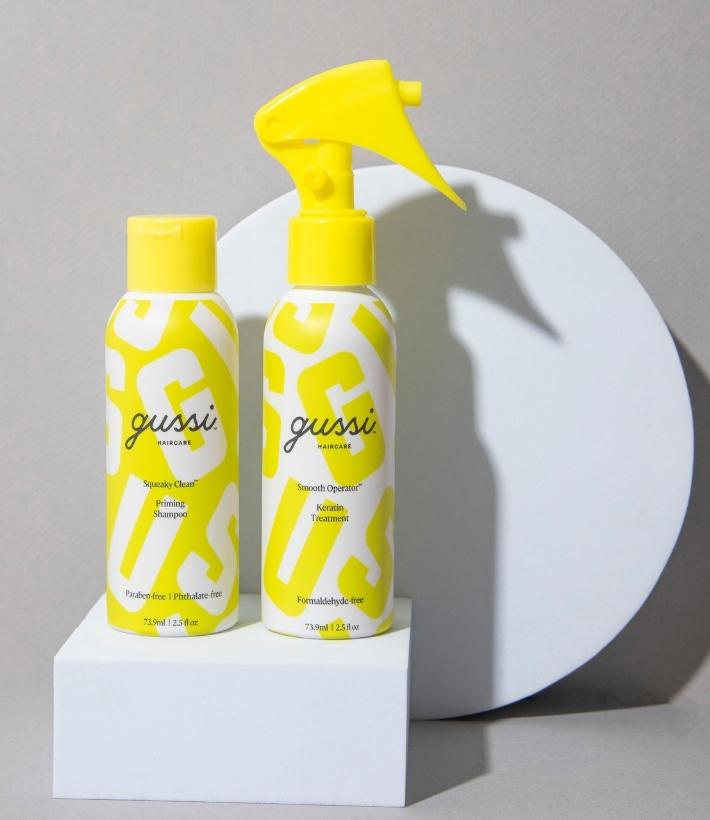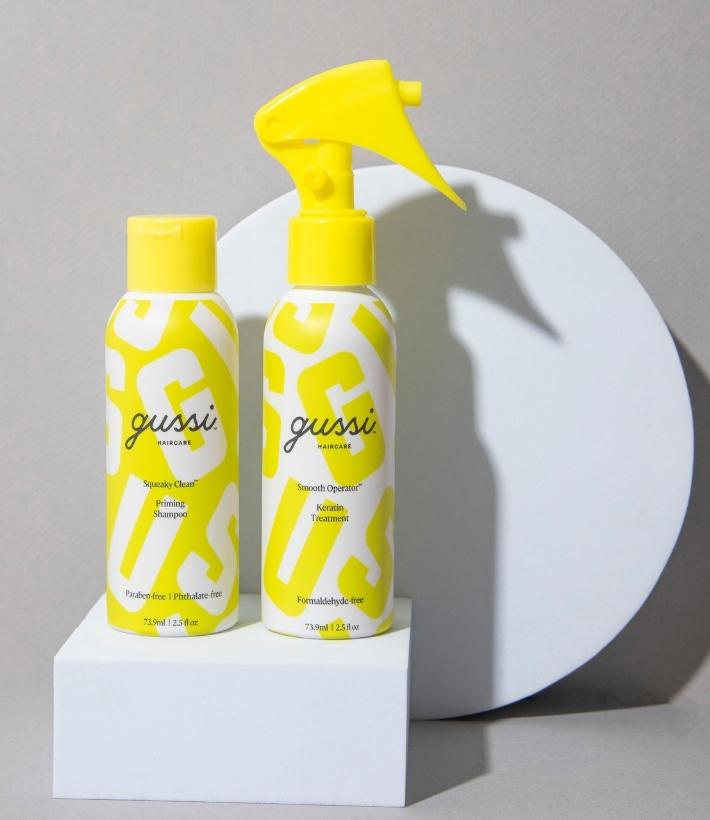 Save Hours of Styling Time
The head honcho of smooth, healthy, shiny hair. Fabulous hair for weeks on end plus REDUCES BLOW DRYING TIME BY UP TO 30% - saving you precious time every day. Imagine what you can do with all those extra minutes not spent in front of the mirror?