Hair Relaxing vs Keratin Hair Smoothing Treatments
Hair relaxing vs hair smoothing—which is better? If you want soft, easy-to-manage hair that keeps its natural curls and waves, it's a no-brainer. A formaldehyde-free keratin hair smoothing treatment leaves your hair looking fabulous while keeping it and you healthy.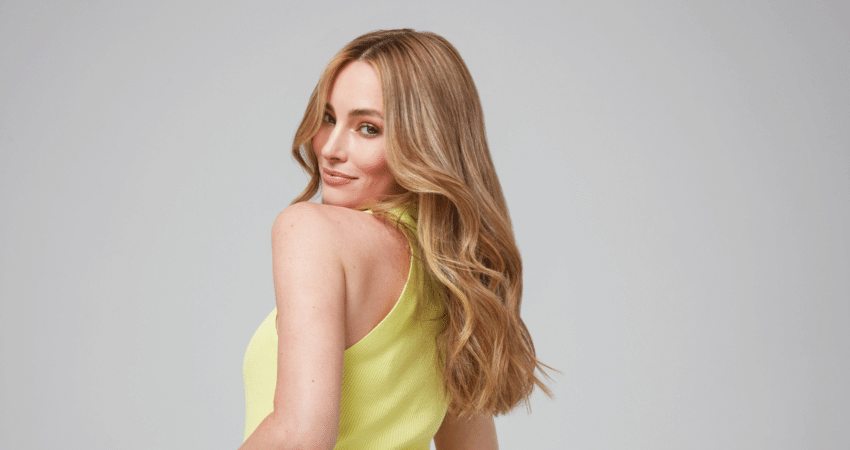 Hair Relaxing vs Keratin Hair Smoothing
So, you have a big night coming up and want to look your best. Before you confront those curls or fight that frizz, make sure you understand the difference between hair relaxing and hair smoothing.
Spoiler alert: they're not the same. Though hair relaxers and keratin smoothing treatments are similar, they have some distinct differences that you should know before you decide on a hair treatment.
What Does a Chemical Relaxer Really Do to Your Hair?
Hair relaxing is a permanent straightening treatment that relies on a chemical process to break down hair strands. If that sounds pretty intense, that's because it is. Relaxing treatments are best suited for someone who wants to ditch their wavy or curly hair altogether and have long-term super straight hair.
The truth is, what a relaxer is really doing to your hair can be pretty brutal. Relaxation treatments combine high heat with strong chemicals to break natural hair bonds. Special care needs to be used to avoid chemical burns, infections, and scarring, especially for sensitive scalps.
The chemicals in straightening products leave hair more vulnerable to breakage, damage, and even hair loss. Along with weakening hair, relaxers also dry hair out. It's critical to use deep conditioning products to restore moisture and limit damage after treatment.
What Is a Keratin Hair Smoothing Treatment?
A keratin hair smoothing treatment is a hair care application that smooths and defrizzes your hair. The most significant difference in hair relaxing vs hair smoothing results is that a formaldehyde-free keratin treatment will keep natural curls and waves while a chemical relaxer will entirely remove curls for a period of time. The goal of a keratin treatment is to make your hair more manageable and frizz-free without sacrificing its unique personality.
Keratin is a protein that makes up your hair, nails, and skin. As it's stripped away or damaged by harsh chemicals, you can end up with unruly, frizzy, difficult-to-manage hair. To your hair, keratin hair treatments are like a long nap on a rainy afternoon: they restore and revive. Those luscious locks of yours wake up with bounce and shine.
Keratin hair treatments are ideal for almost any type and texture of hair. If you've previously gotten a chemical relaxer or straightening service, it's best to wait a minimum of two weeks, but ideally a month, before using a smoothing treatment.
At-Home Keratin Smoothing Treatments
Salon treatments are great, aren't they? You walk out with killer hair and a renewed sense of confidence, knowing you look amazing. You also know fitting a few hours into your busy schedule and throwing down a month's worth of grocery money to get a salon treatment isn't so great.
Say hello to your new BFF, Gussi's salon-quality, at-home keratin treatment kit. Gussi's formaldehyde-free At-Home Keratin Treatment Kit leaves your hair soft, smooth, and healthier for six glorious weeks, without having to make time for the salon. Plus you get to embrace your natural texture (if you want!) to let the best version of your hair shine. Keep those natural curls that and waves that help to make you, you! All of that while repairing dry, damaged strands. Gussi is made without formaldehyde, parabens, and phthalates and other things only autocorrect can spell. So you can look good and feel good while maintaining your clean beauty lifestyle.
The Winner of the Hair Relaxing vs Hair Smoothing Battle: Gussi
If you think shiny, soft hair only comes from the salon, think again. Gussi's At-Home Keratin Treatment Kit brings salon-quality super smooth and shiny hair straight to your home. No appointments, no making time, no stress—just you and gorgeous, easy-to-manage hair. To find out more about how you can #GussiUP, click here.