How to Make Your Hair More Manageable
Want to make your hair do what you want but don't know how to make your hair easier to style? These quick hair tips and tricks will leave your locks looking like you just walked out of the salon without the cost or hassle.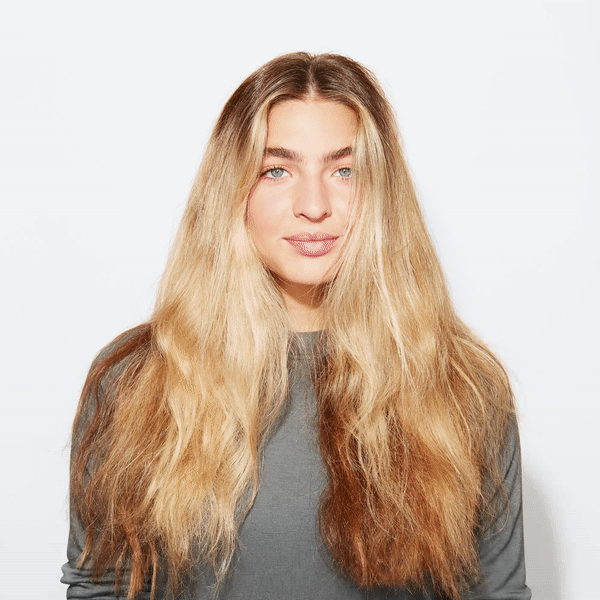 How to Make Your Hair Easier to Style
You've heard the saying: the hair is always greener on the other woman's head. Or something like that. If you have frizzy or curly hair, you probably have days when you wish you had easy-to-manage straight hair that seems ready to go from the pillow to the office. If you have straight hair, you probably spend extra time trying to add texture and bounce to get those voluminous locks that look effortlessly perfect. No matter what hair texture or length you have, we've got some quick hair tips and tricks for making your hair do what you want.
Curly Hair
If you rock the curls, you may choose to shampoo less frequently for fear of drying out your hair. Rather than skipping shampoo altogether, it's most important that you avoid using shampoos with sulfates. Frequent or daily use of sulfates can remove moisture from your hair, leaving it dry and frizzy. Using a sulfate-free shampoo is a great alternative to more harsh shampoos, especially when paired with a sulfate-free conditioner.
After conditioning your hair, rinse your hair for a few seconds with cold water as a frizz-fighting technique that doesn't require expensive styling products or time-consuming methods. Now that you have a crisp, cool head, what's next?
The next step to a head of perfectly formed curls is to detangle your hair, but leave that bottle of moisturizer on the shelf. Despite being a standard hair styling tip for women and people with curls, moisturizers can cause more tangling. Instead, separate your hair into four different sections.
After dividing your hair into different sections, using a spray bottle, give the area you're working on three or four spritzes of water. Next, it's time to grab a wide-tooth comb or a hair pick and go to war.
Starting at the bottom of your hair and gradually working your way up, start detangling. Notice how it doesn't feel like you're ripping every hair follicle from your head? That's the magic of the wet brush. By starting at the ends and working toward the roots, your detangling becomes much more manageable. Once you've loosened at the ends, working your way through from the roots is pain-free.
From there, it's as simple as working in a product. When styling your hair, don't be afraid to get your hands involved. Using your hands can be much gentler and a more effective way to work in product than using a comb or brush. Now get out there and enjoy the best hair day you've ever had.
Frizzy Hair
There are many reasons your hair might appear dry and frizzy. Excessive blow drying, over-processed with hair dye, lack of natural oils, proteins, and essential acids, weather, or harsh chemicals can all lead to frizz. To fight the frizz, start with proper washing.
Our top tip: concentrate shampoo on your scalp and conditioner on the ends. Following this trick results in healthier, less greasy hair. Speaking of washing your hair, we recommend washing every other day or every third day to keep your hair at its healthiest. When you do wash, use natural hair care products that are deeply nourishing and hydrating.
Thick Hair
The best tip for keeping your thick hair manageable is to cut down on shampooing. Shampoo strips hair of its natural oils. The longer you can go without shampooing, the healthier your hair will be.
Keeping your hair hydrated, especially when skipping the shampoo, is critical. Sulfate-free conditioners keep your hair more elastic, help prevent damage, and give your hair that polished, clean look.
Instead of aggressively towel drying, try a little tenderness. Pat your hair dry with a towel and gently work any tangles out with a wet brush. The detangling process explained in the curly hair section works great for thick straight hair too.
Allow enough time for your hair to partially dry before blowing it dry. If you go right at your wet hair with your dryer on full blast, you'll cause hair cuticle damage and it'll take forever to dry your hair. Letting it air dry some before using a blow dryer on low or medium prevents damage and makes your hair more manageable.
Make Your Hair Do What You Want With Gussi's At-Home Keratin Treatment
Who doesn't love a pampering salon day and the way you look and feel when you walk out the door of a salon? The problem is that we're all busy and don't have the time to spend a day at the salon. And don't even bring up the cost. Luckily, Gussi's At-home Keratin Treatment Kit brings salon-quality hair care right to you.
Without having to leave the comfort of your own home, you can have frizz-free, beautiful, smooth, and shiny hair that lasts for six weeks. Whether your hair is long, short, straight, or curly, Gussi's formaldehyde-free At-home Keratin Treatment Kit repairs dry, damaged locks - even color-treated hair! The treatments make your hair more manageable and smoother without removing your natural look.
Advantages Gussi's safe at-home keratin treatment over salon treatments include:
Much quicker, only takes 15-20 minutes to process & about an hour start to finish to do the treatment
Cuts blow drying time by 30%
No waiting time to wash or style your hair
Allows variety, you can change styles daily (rock those curls, girl)
Color-safe and works on all hair types, textures, tones
Made without harmful chemicals like formaldehyde, phalates or parabens
PETA-certified Cruelty-free
Gussi's at-home salon-quality keratin treatments make your hair easier to style. Our eco-friendly treatments not only give your hair a smooth, frizz-free look and feel, but they also make your hair healthier. Say goodbye to that mussed mane and look your best: all Gussi, no fussy!